City Centre Tour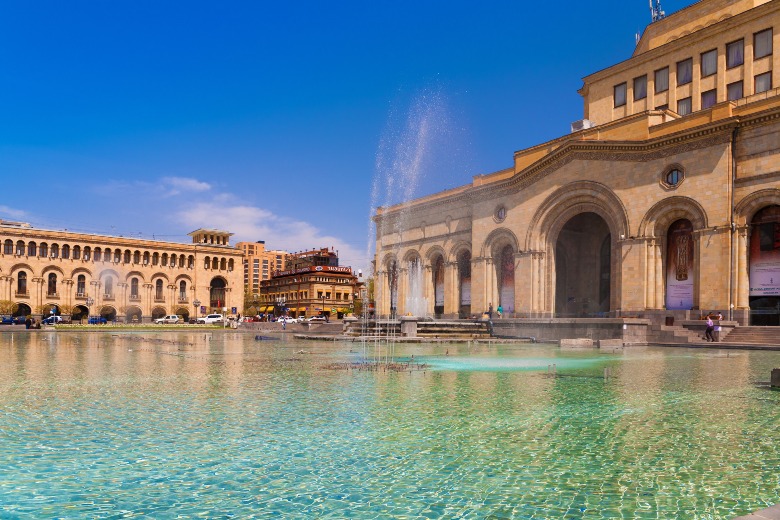 You can learn a lot about Yerevan's culture, history, and cuisine on a walking tour. It is best to do this in the city center, where you will find landmarks like Republic Square, the impressive Opera House, and the 18th-century Blue Mosque. From the Persian period to the Soviet period, walking around the city center is a fantastic way to learn about the history of the city. Several coffee shops and trendy restaurants are located along the main streets and alleyways of Yerevan, offering a glimpse of the modern side of the city.
Cascade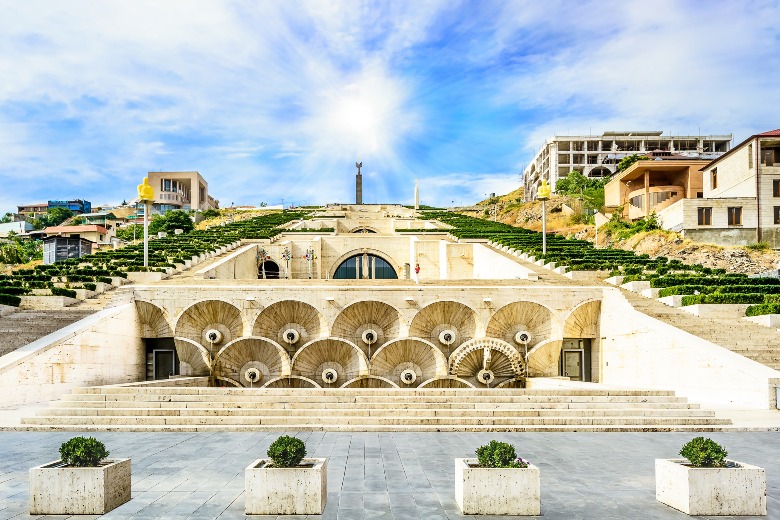 One of the city's key landmarks is this giant stairwell. In 2009, it underwent a complete renovation after being constructed during the Soviet period. Kentron and the Monument neighbourhoods are connected by the Cascade, a giant stairwell.
There are eight levels, all of which are accessible by stairwell; an elevator is available for those who are less inclined to walk. When the city is lit up at night, the views of the city from the stairs are absolutely breathtaking.
Northern Avenue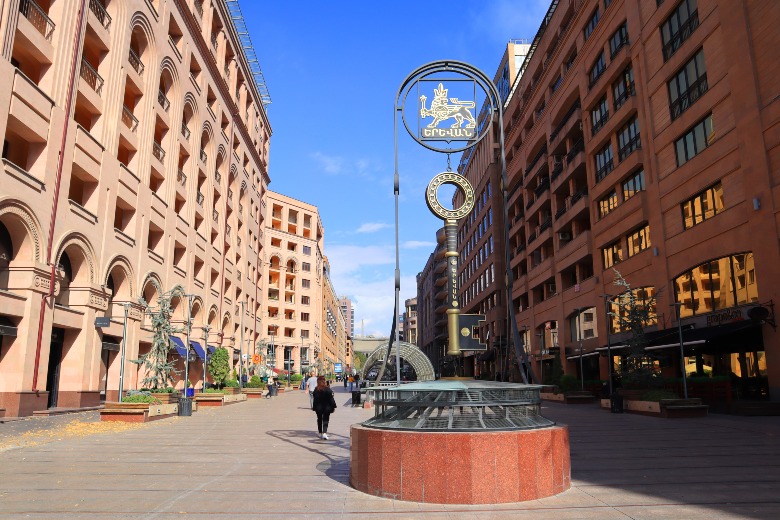 The Kentron area is home to this pedestrian-only street that connects Abovyan Street to Freedom Square (Tumanyan Street). This 450 meters long and 27-meter-wide avenue was opened in 2007. There are 11 buildings on Northern Avenue and four small squares. A car park and an underground mall are also included.
There are several upscale shops located on Yerevan's pedestrian avenue, including Armani, Steve Madden, Desigual, and Burberry. In addition to fast food restaurants, there are a number of trendy coffee shops where you can rest and watch people.
Picnic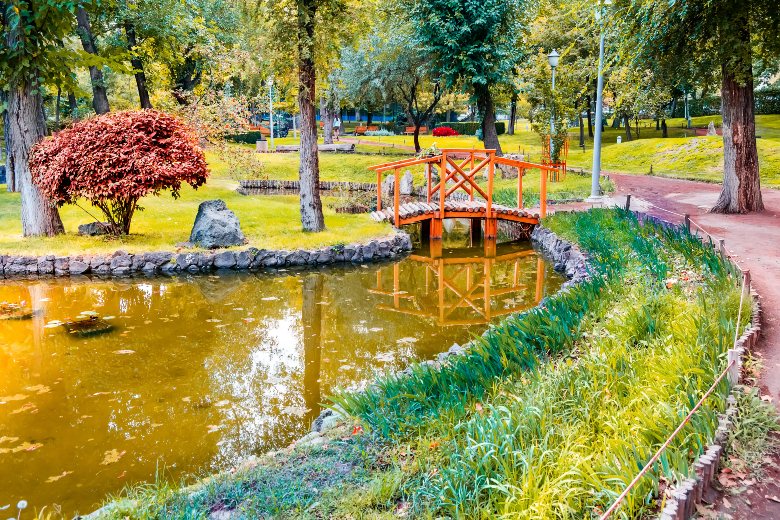 The city has many parks where you can kick back, take off your shoes, and enjoy a picnic. As the oldest and most popular park in the city, Lovers Park is by far the most popular. The Japanese landscape of Lovers Park has been recently transformed after it was renovated.
There are ponds, waterfalls, and quiet areas here that make it an ideal spot for a romantic picnic among lovers. Often used for wedding photographs, English park is another excellent place for picnics. There are also great picnic parks in Tumanyan Park and Buenos Aires Park.
Yerevan Water World
Get some cooling relief at Yerevan Water World on a hot summer day. There are 12 water slides, 7 outdoor pools, 3 indoor pools, and two children's pools in this three-hectare water park. It is a great water park for anyone of any age to enjoy, but Yerevan Water World is especially great for families.
There are two large swimming pools, three slides, a VIP pool, and a children's pool in this open-air park, as well as food stands and a restaurant. Alternatively, you can head indoors to Aquatek and relax at the Aquatek Spa Hotel, which features a spa, a fitness room, and geysers. The water park also offers 2 large pools, 1 children's pool, and wall-climbing facilities in the area.
Ice skating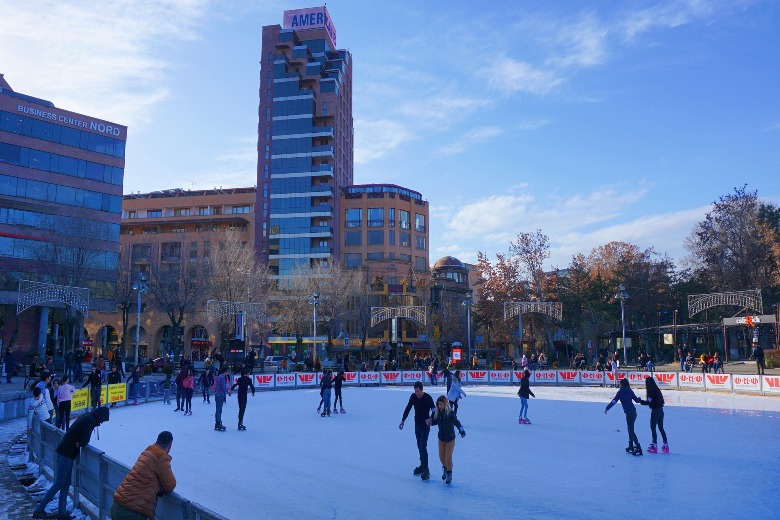 Yerevan Water World transforms one of its large outdoor pools into an ice rink during the winter months. Anyone visiting Yerevan in the winter should take part in this fun activity. Swan Lake is another option where you can skate with the locals. In addition to being a beautiful place to skate around, the lake is also a great place to breathe in the fresh air and enjoy the scenery. Tourists visiting the city can rent skates, which is a big plus.
Kond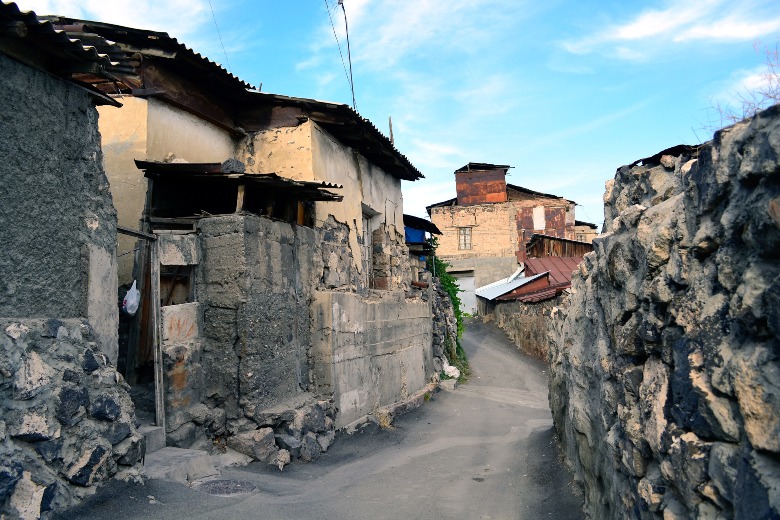 The Kond quarter dates back to the 17th century, making it one of the city's oldest quarters. Overlooking the city center, the quarter sits on a hill. Many of the quarter's houses date back to the Ottoman, Persian, and Muslim periods, and were originally built of clay and small stones.
The houses are situated along narrow streets and alleyways with widths of 90 to 120 centimeters. It is wonderful to walk around Kond, looking at ancient architecture and discovering some hidden gems.
City's History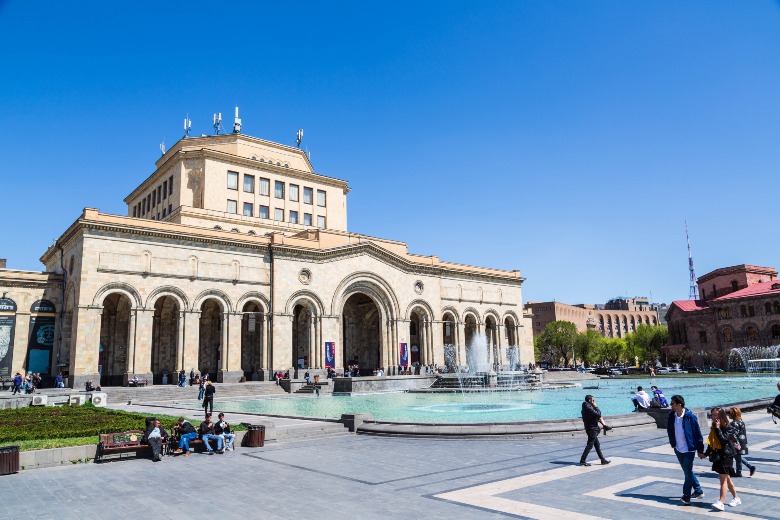 The city of Yerevan has a long history, some of which are gruesome and some that aren't. It is a great idea to visit the museums in the city to learn about the city's past. With over 400,000 objects in its collection, the History Museum of Armenia is arguably the best museum for learning about the city as well as the country.
With collections in Ethnography, Archaeology, Numismatics, and Modern History, the museum is divided into four departments. At the National Gallery of Armenia, the largest collection of Armenian art can be found, as well as many works by European and Russian artists. Visit the Armenian Genocide Museum-Institute to learn about the country's unpleasant past.
Local Art
It takes place on Aram and Buzand streets near Republic Square metro station during the weekend in Yerevan Vernissage. A group of local artists opened the market in the 1980s to display and sell their work.
Due to its popularity, the Yerevan Vernissage moved from its original location near Charles Aznavour Square to where it is now. A metro station is located at Republic Square and a statue of Vardan Mamikonyan is nearby.
You'll find rugs, wood carvings, paintings, musical instruments, and jewellery, as well as other traditional Armenian art here. At Saryan Park, you can also purchase paintings.
Republic Square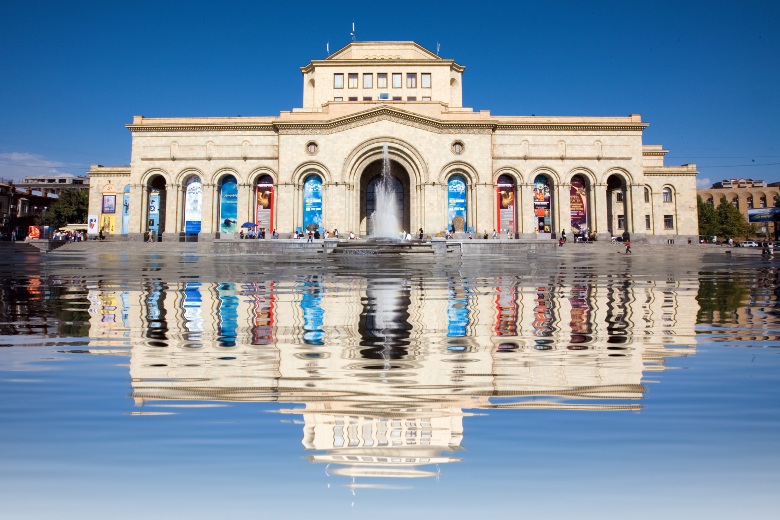 Located in the Kentron neighbourhood of the city, Republic Square is locally known as Hraparak. Though most of the square was built in the 1950s, it took nearly 50 years to complete.
The Republic Square is a great place to spend an entire day and evening, since it is home to numerous landmarks, such as the History Museum, the National Gallery, the Government House, and the Armenia Marriott Hotel. When it is lit up at night, it is beautiful both during the day and at night.
Among the many wonderful things about the square are its musical fountains. Fountains and lights are accompanied by great music from early spring to late fall, with some great shows in between.
Brandy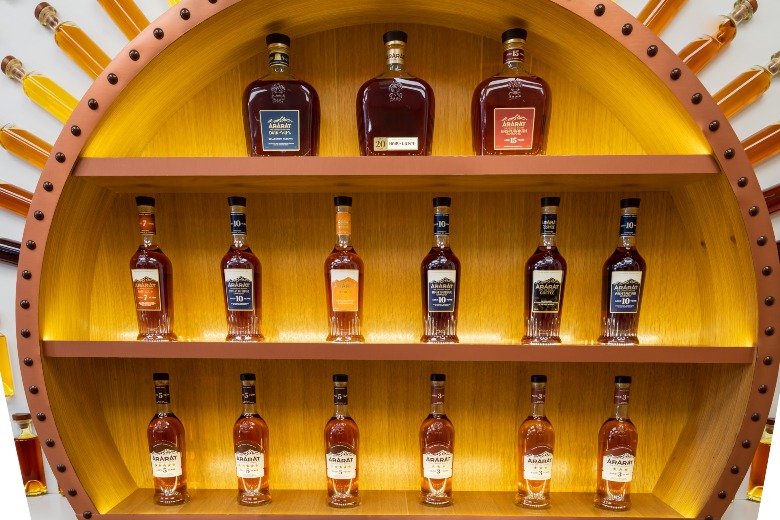 In 1887, merchant Nerses Tairyants opened Ararat, the country's oldest brandy company. Frank Sinatra, Agatha Christie, Winston Churchill, and many others have admired its world-renowned brandy. After becoming the official supplier of His Imperial Majesty's court, the brandy has become world-renowned today. It is possible to tour the distillery, which includes a tasting.
Visitors learn about the company's history and how this fine alcohol is made during the tour of the in-house museum. The visitors are also able to taste two or three types of fine brandy while they are roaming around the old cellar. If you are a brandy enthusiast, you simply have to visit Ararat.
Kabob/Kebab
In Armenian cuisine, freshness and quality are more important than flavour and spices, making it a type of Caucasian cuisine. There is nothing wrong with Armenian cuisine; it is delicious, especially dishes such as dzhash (stew), kabob (grilled meat), and pilaf (rice).
Armenian dishes always contain fresh herbs, including parsley, dill, coriander, basil, oregano, and tarragon.
Turkish and Iranian flavours are also influenced by their neighbours. At the themed restaurants in the Hrazdan Gorge, you can find basic dishes such as barbeque and fish. Armenian-fusion cuisine is also available at some upmarket restaurants, as well as traditional folk music.
Going back in time to the medieval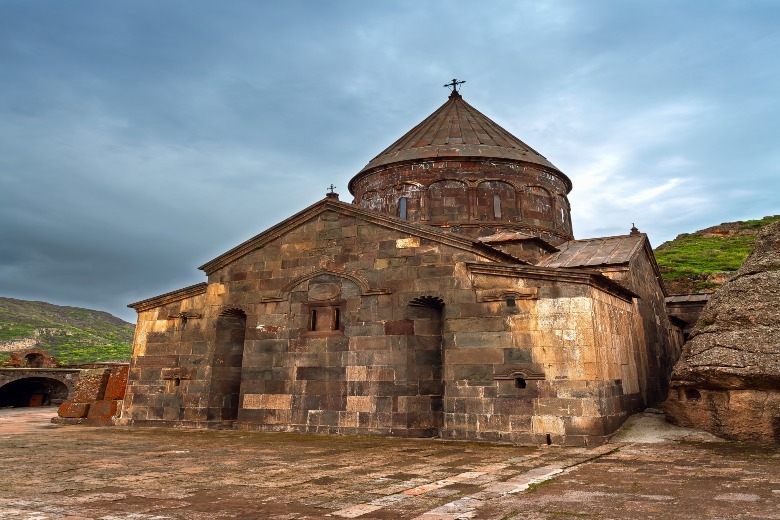 There is no doubt that the medieval monetary of Geghard is a spectacular structure, and UNESCO concurs. With trees and cliffs surrounding the UNESCO World Heritage site, it is partially carved into a mountain.
Despite the fact that the monetary complex itself was founded in the 4th century, the main chapel was built in 1215. Some churches have been totally carved out of the cliffs surrounding this magnificent complex, whereas others resemble caves.
Yerevan's monetary is located just outside the city in Geghard, not in Yerevan itself. There is no doubt that all visitors should spend a day at the unique monetary.
Fantastic for Music lovers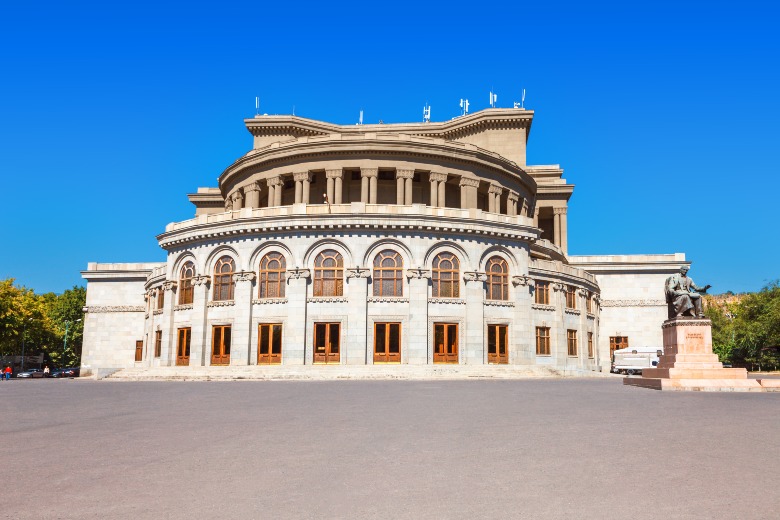 You can find a wide variety of music in Yerevan, from opera to folk music, from rock to dance music. Music is available in many venues in the city, including restaurants, parks, concert halls, bars, and nightclubs.
During the spring and summer months, you can often find concerts at the Cascades and Lover's Park. You can often find cheap, last-minute tickets for operas, symphonies, and ballets at the Yerevan Opera House and Komitas Chamber Music House.
In addition, you can find nightclubs, pubs, jazz cafes, and karaoke bars. The nightclubs, bars, and nightlife venues all appeal to night owls and provide a great opportunity to meet locals.
Visit a football match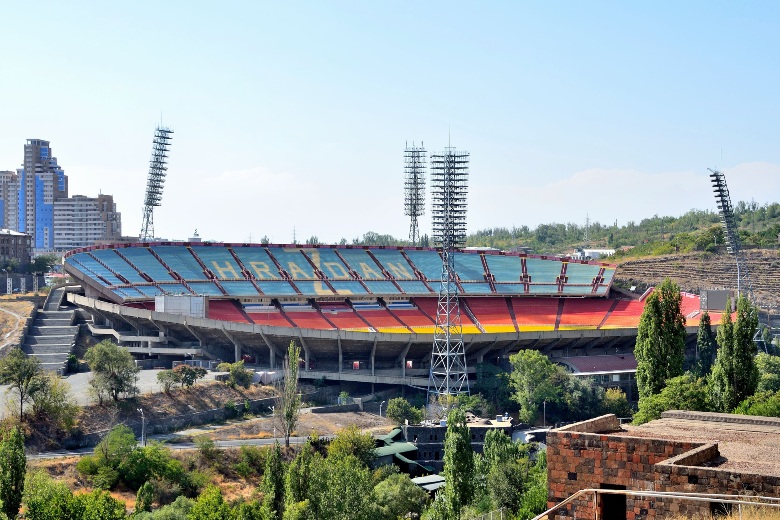 Alashkert FC, FC Pyunik, FC Banants, FC Ararat Yerevan, and FC Pyunik are the five Yerevan teams in the Armenian football league. Additionally, there are many smaller leagues with teams from Yerevan. A number of football stadiums are also located in Yerevan, the largest of which is Hrazdan Stadium, which is home to FC Ararat Yerevan.
Located at the Vazgen Sargsyan Republican Stadium, Armenia's national football team plays its home games. If you are visiting the city, you can easily find last-minute tickets for any matches.