Sentosa Island
There is no denying that Sentosa Island is a tourist hub because there are so many activities on offer there. With its shopping malls, casinos, nature walks, and Resorts World Sentosa, Sentosa aims to appeal to everyone.
Families and casual visitors alike can enjoy the Universal Studios Theme Park in this region. In addition to sweeping views, the cable car will give you an adrenaline rush before you even get to Sentosa Island.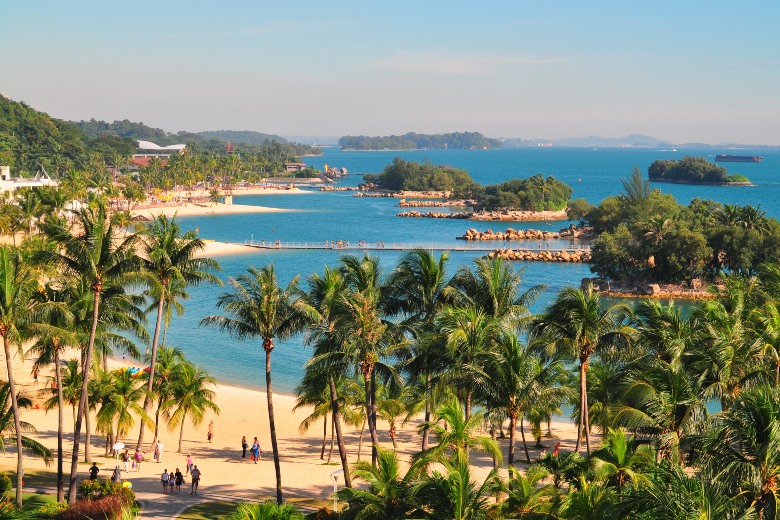 Pulau Ubin
Compared to Sentosa's bustling commercial streets, Pulau Ubin offers a wildly different experience. While it is still Singapore's second-largest island, it is not as crowded as its sister island, Sentosa.
In just one day, residents of Singapore can explore Pulau Ubin's beautiful coastline, relaxing bike paths, and breath-taking Chek Jawa Wetlands, it's an ideal getaway from the bustle of the city. As well as learning more about Singapore's history, you can also walk through one of the last traditional villages on the island.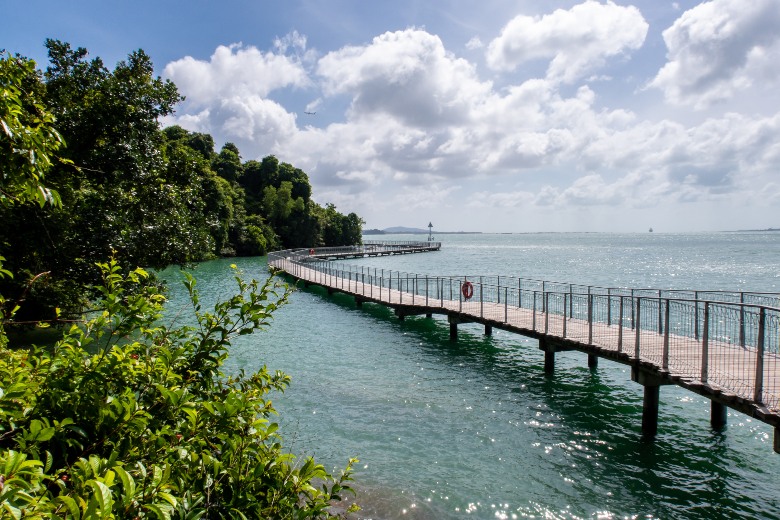 Bintan
Located just a short ferry ride away from Singapore's metropolitan areas, Bintan is known for its white-sand beaches and lush jungles. In addition to offering adventure travellers sun and surf, the island also offers high-end resorts for more affluent visitors.
Many travellers choose Pantai Trikora for its laidback beach vibe and great food, where they can experience the authentic atmosphere. There are many resorts and hotels that offer untold luxury along the north coast, and there are plenty of beach bars where you can enjoy a drink for a few hours.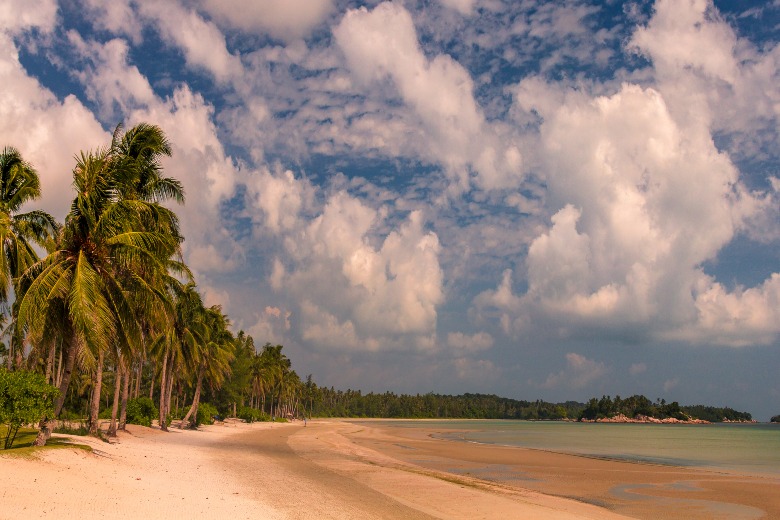 Batam
It is also in Indonesia, just a short ferry ride from Singapore, and Batam Island offers a variety of cultural and entertainment attractions. In addition to offering cheaper shopping and casino experiences, this area also offers a thriving nightlife scene, so you can expect a bustling hub of travellers and locals.
Batam is particularly famous for its seafood cuisine. Waterfront City offers a variety of water sports that can be enjoyed by the whole family. You can visit the Mesjid Raya Grand Mosque or Maha Vihara Duta Maitreya for a taste of the culture.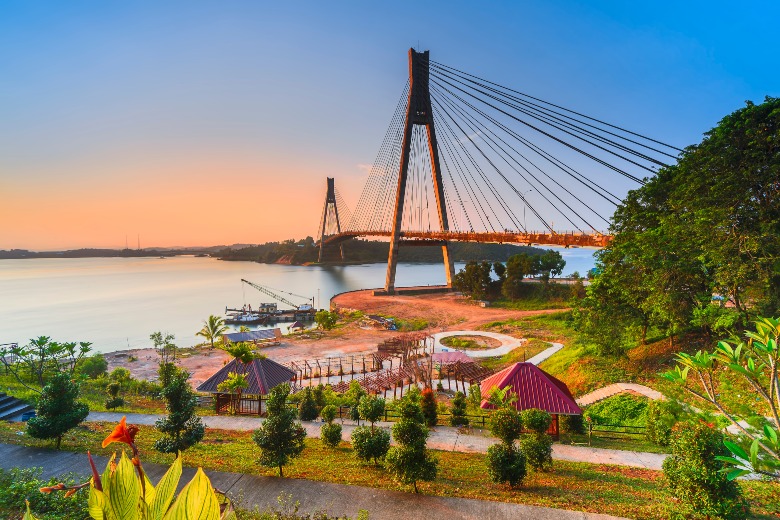 Johor Bahru
In addition to being Malaysia's third biggest city, Johor Bahru, also called JB, is recognized as one of the best shopping destinations, where most consumer goods are far less expensive than in Singapore.
There are also an array of cultural sites within an hour's drive, ranging from mosques to Chinese temples. Among the temples most popular are the Hindu Arulmigu Sri Rajakaliamman Glass Temple and the Buddhist Arulmigu Sri Ramakaliamman Glass Temple.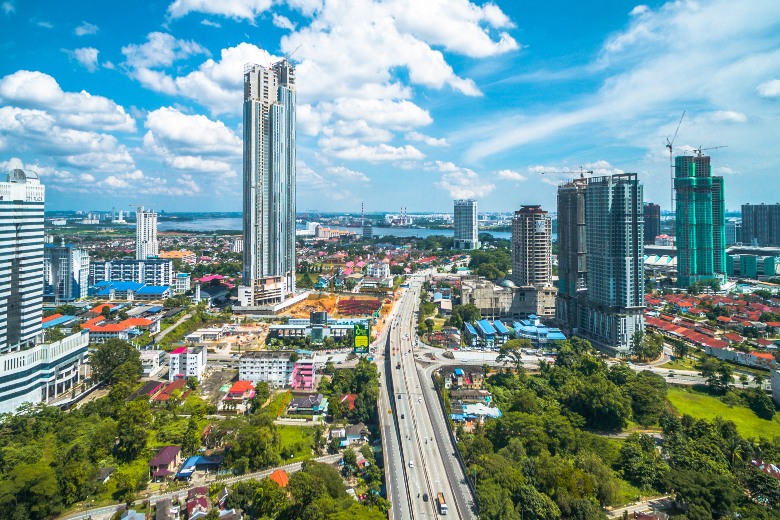 Malacca
As the most important trading port in Southeast Asia before Singapore took the title, Malacca is a truly fascinating place to visit. In addition to the Baba and Nyonya Heritage Museum and the 18th Century Dutch House at Heeren Street, colonial architecture is one of the main attractions for tourists to this region.
In addition to the food, a lot of Malay and Peranakan dishes feature Portuguese influences. Malacca was granted UNESCO World Heritage status in 2008 because of this, as well as its colonial beauty.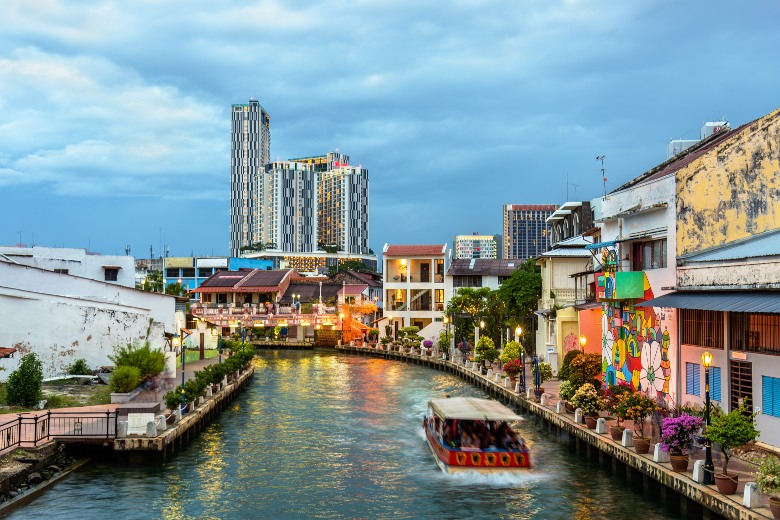 Iskandar Puteri
It's easy to have a great family day trip in Iskandar Puteri, thanks to the wildly popular Legoland Malaysia and Hello Kitty Indoor Theme Park, both popular with children and adults alike.
Besides serving international cuisine, Puteri Harbour is also renowned for its world-class restaurants. A visit to Johor Premium Outlets is a great way to treat yourself to some quality shopping.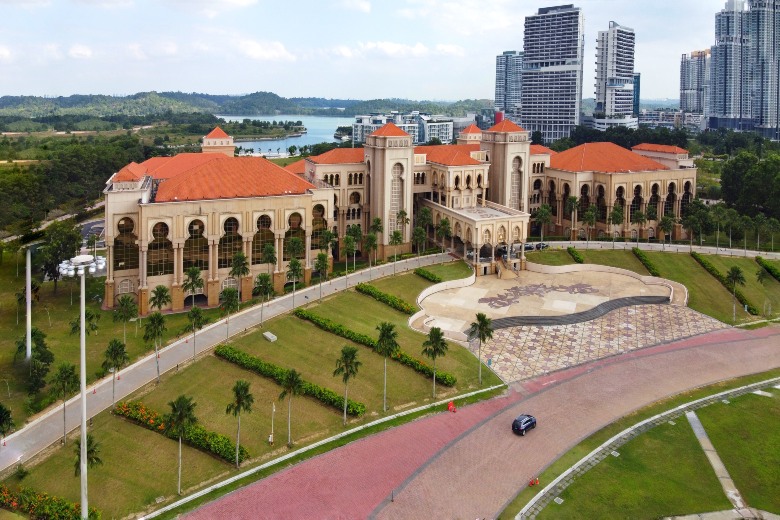 Desaru
Singaporeans seeking paradise getaways are drawn to Desaru's sparkling sapphire-blue waters and pristine white sand beaches. In addition to its proximity to Changi Ferry Terminal, its 30-minute ferry trip makes it more appealing to visitors.
At Desaru Ostrich Farm, you will not only be able to get up close and personal with these enormous birds, but you can even sample ostrich egg products.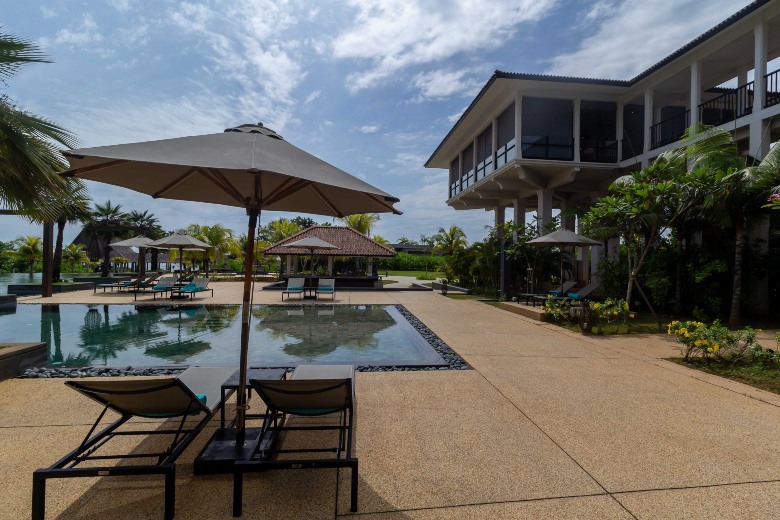 Kusu Island
The island of Kusu, which in Chinese means "Tortoise Island," is just a short ferry ride away from Singapore. Almost untouched tropical land and religious significance combine to make this island an intriguing combination of beauty and beauty.
It is a place full of beautiful beaches, blue lagoons, and plenty of wildlife, but also a place where many people pray for prosperity every year. The 152-step climb leads to holy shrines that hold three Malay saints. Kusu is an unforgettable day trip with its stunning natural beauty and both fascinating sites to visit.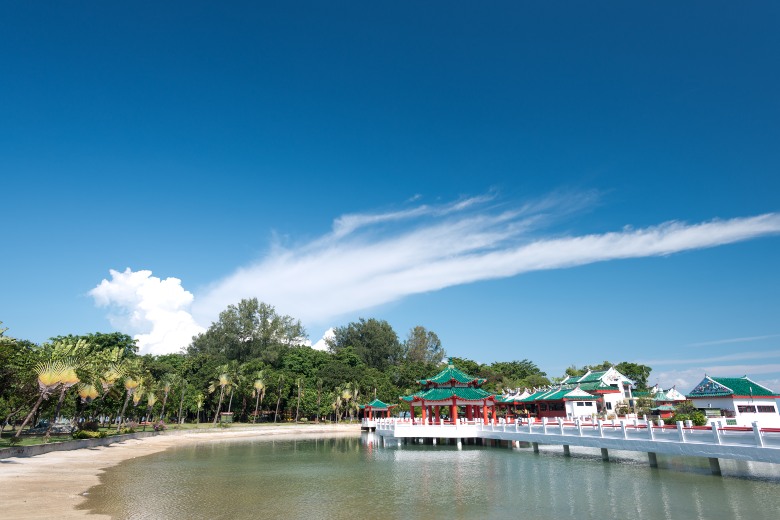 St John's Island
For those concerned with having island time but not being completely isolated, St Johns Island is a serene getaway spanning 40 hectares that have been thoughtfully designed into an outdoor paradise.
Among the activities you can enjoy here are swimming in lagoons, picnicking, hiking moderate trekking routes, and soccer. There are various bungalows and chalet complexes available for rent if you would like to spend the night there.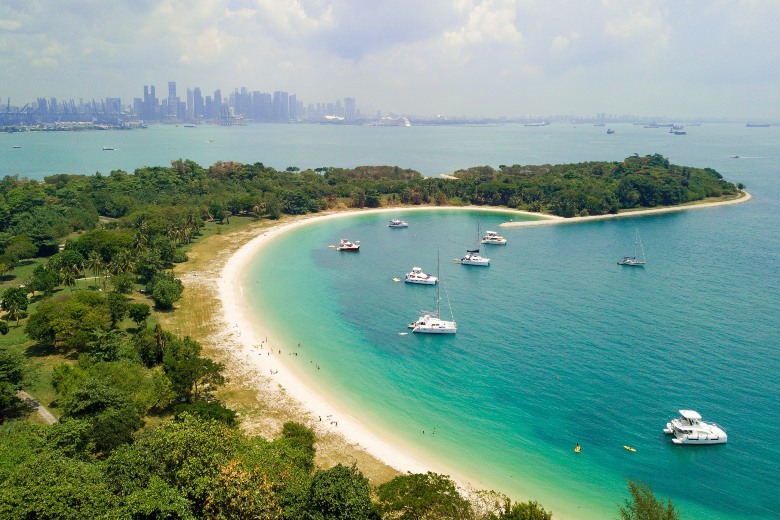 Lazarus Island
It is possible to get to the enviably beautiful Lazarus Island directly from St John's via a short walkway; even more beautiful than its neighbour and much more untouched, making this an ideal destination for Singaporeans living near the island.
You'll have no amenities here, so get ready to relax, unplug and enjoy a picnic on the unspoiled white sand or a lunge stretch in the jungle. The Marina South Pier is the best place for you to arrive; be sure to pack a day's worth of supplies.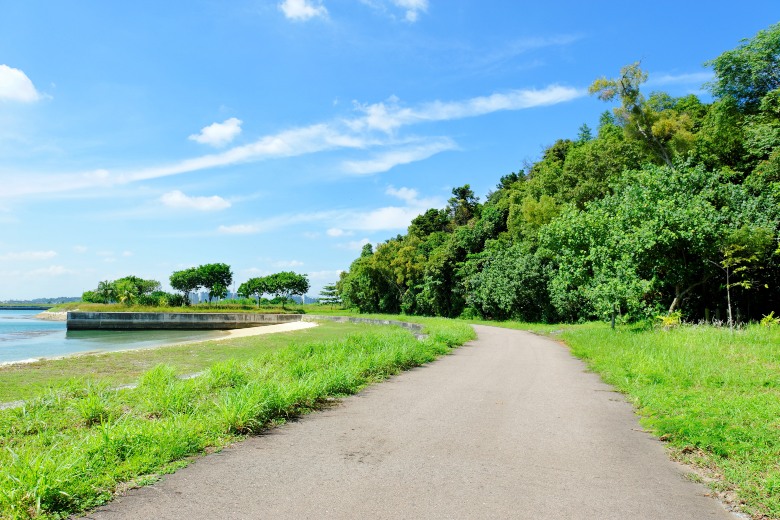 Sisters Island
A narrow channel separates two spits of land separated by a narrow channel on the Sisters Islands, which are just a short ferry ride away from Singapore.
Many marine enthusiasts, whether professionals or just trying their hand, are drawn to the islands because of the abundant marine life found below the surface.
Palm-dotted beaches with beach huts, and often a quiet place to relax, make these beaches a popular spot for picnickers.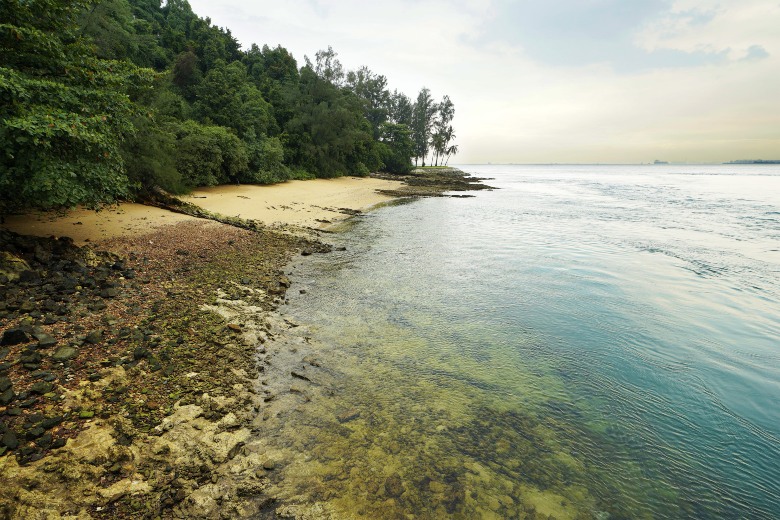 Coney Island
There was a time when Coney Island closed its doors to the public due to its focus on sustainability and environmental initiatives.
The park is now open for visitors to learn about water and energy conservation, as well as how the natural elements are maintained. Taxis are available from Singapore to Coney Island Park and the island itself.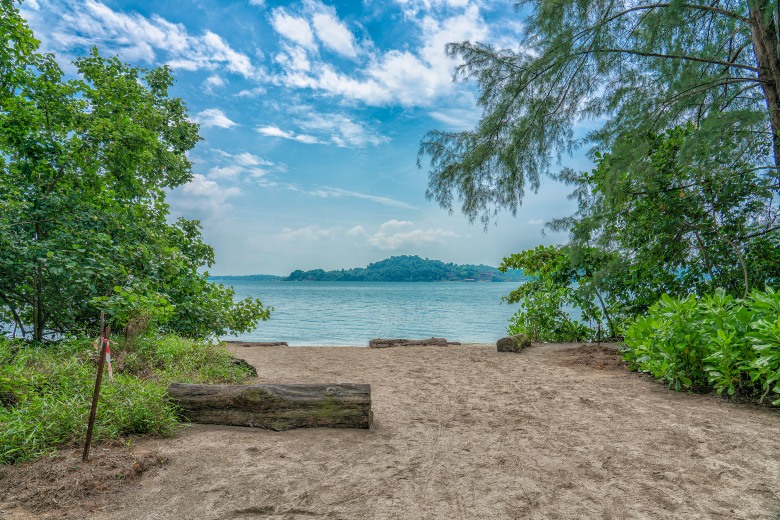 Pulau Hantu
The crystal-clear waters underneath Pulau Hantu are home to an array of colourful fish, including clownfish, seahorses, and damselfish.
With its sheltered beaches and shallow lagoons, the island is a great place to play for children.
You must charter a boat from the West Coast Pier in Singapore to arrive, which is a bit more complex than on other islands.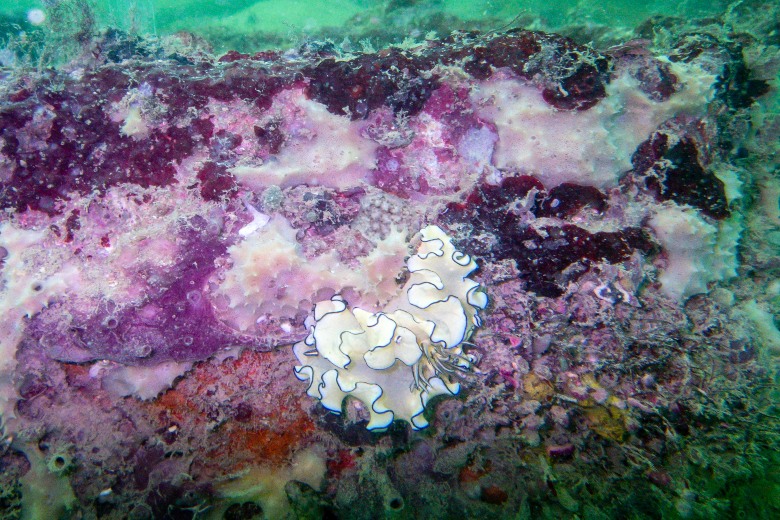 Pulau Semakau
A landfill is actually where Pulau Semakau was built, despite its unappealing appearance. Nevertheless, it is completely unpolluted, odour free, and clean due to its conscientious design.
Pulau Semaku is now a thriving eco getaway due to the island's massive recycling feat. In addition to the flourishing mangrove habitats, snorkelling is also thriving in this area. A coral nursery is also present here, and the coral reefs are vibrant and full of life.